Energy Planning for your City, State, or Country
Long-term forecasting models which account for land-use, line hosting capacity, and consumer adoption
Understand how the growth of solar, EVs, and storage affect your community and electric grid
Detailed electric grid modeling ensures your clean energy goals can actually be achieved
Gridtwin software remove the messy work of data collection, modeling, and troubleshooting
Gridtwin Planning Process
Use our pre-loaded data or customize with your own
Step 1
---
Select Data
Select the datasets to use in the long-term forcasting or upload your own.
Step 2
---
Set Targets
Select year-by-year targets for solar, EVs, and storage to meet your clean energy goals.
Step 3
---
Run Reports
Gridtwin forecasting models account for land-use, consumer adoption, financial viability, and network capacity to forecast growth for DERs.
Step 4
---
Review Results
Download detailed results for each individual project included in the forecast.
Details where they matter
Use Gridtwin's parcel analytics to accurately predict the growth of solar and other energy resources in your community.
We've done the dirty work of collecting data and building models so you can focus on the import things.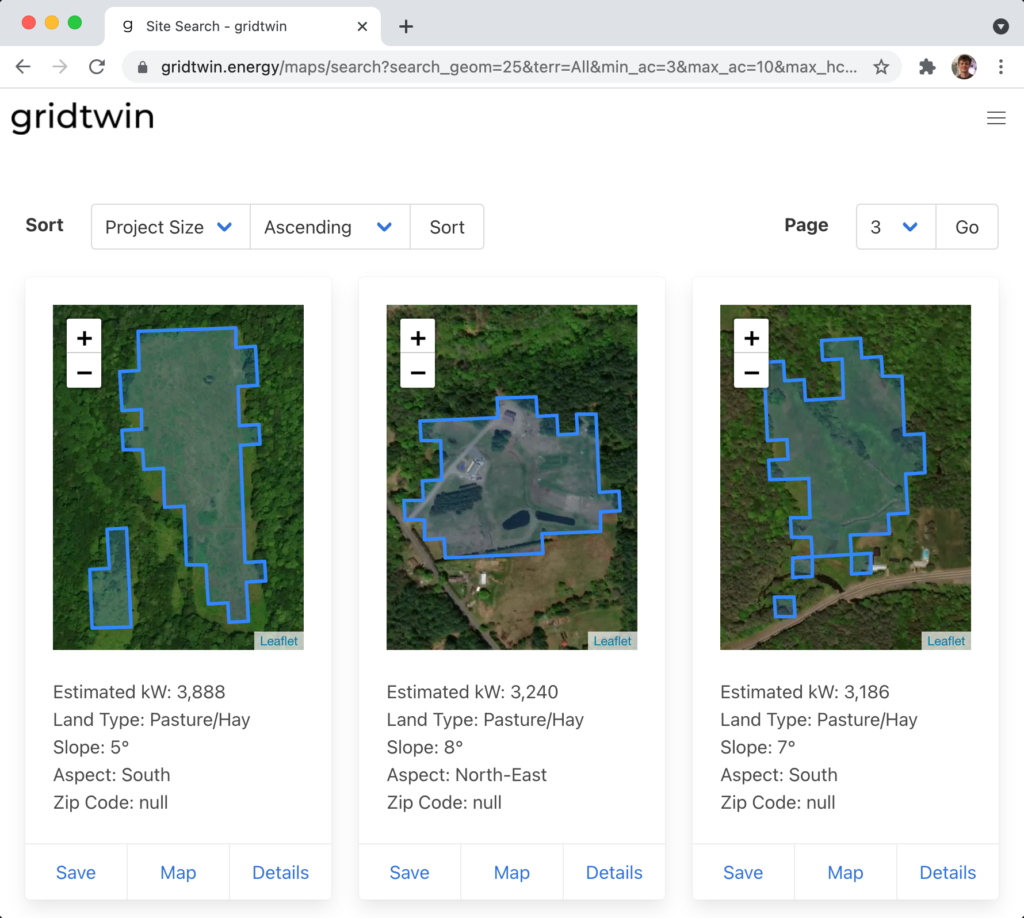 Schedule a Demo Today
We're happy to talk about your planning needs and how we can help you understand the impacts of renewables on your community.