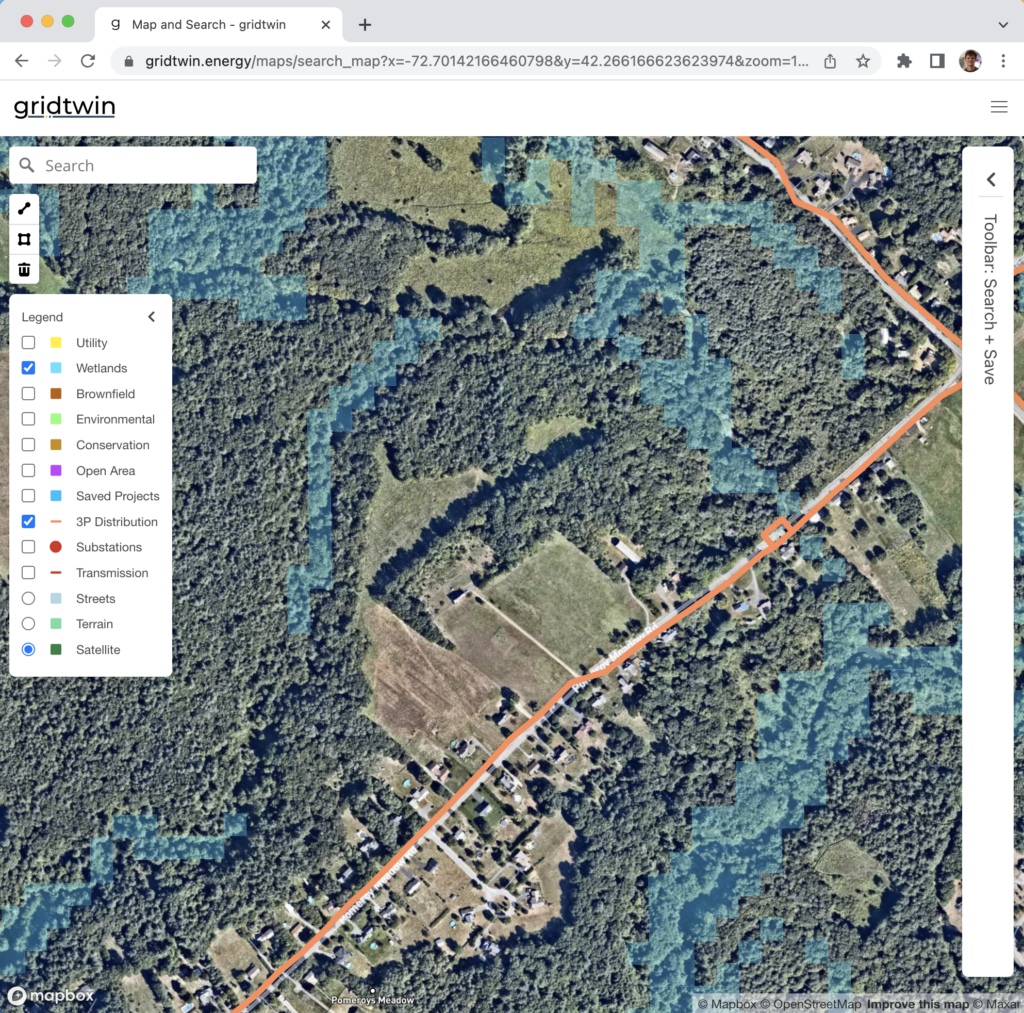 The Electric Grid Simplified.
Software tools to streamline grid interconnection of renewables, EVs, and storage
For Developers
Use Gridtwin's database to find the perfect ground-mount solar project.
For Utilities
Software to streamline the forecasting, planning, and interconnection of DERs.
Designed for Renewable Developers
Gridtwin's network models instantly estimate the impact and cost of interconnecting a project. Stop wasting time on infeasible sites.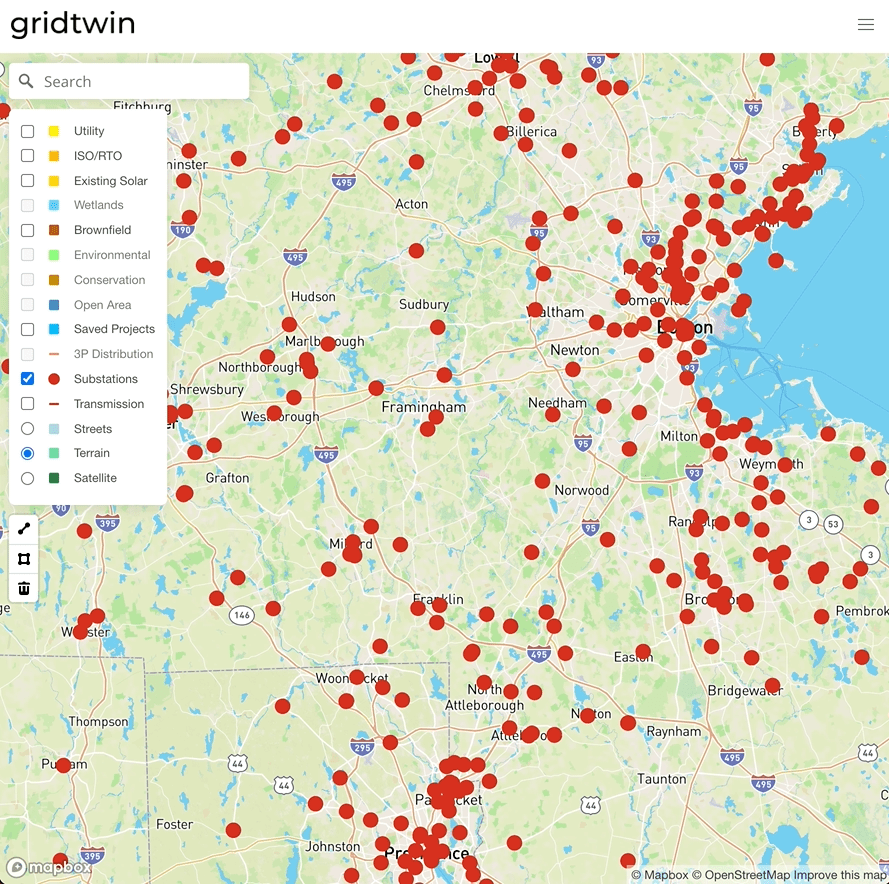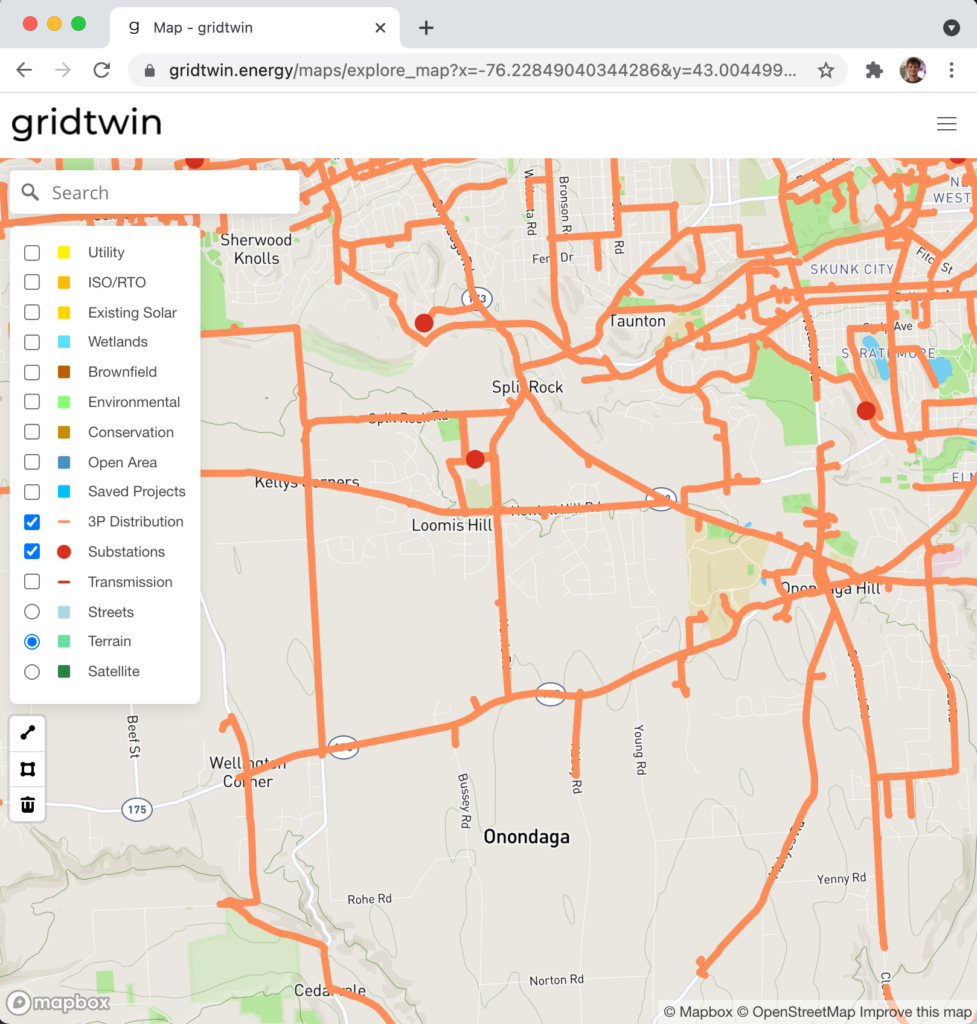 Designed for Utilities
Automate Hosting Capacity Maps
Reduce Pre-applications and Applications
Plan for Grid Upgrades
Improve Customer Experience
Why use Gridtwin?
Gridtwin streamlines the interconnection process, whether you're an individual, large developer, or utility
Best-in-class mapping tools specifically designed for solar developers. Gridtwin simplifies the interconnection process, providing better information for all parties involved.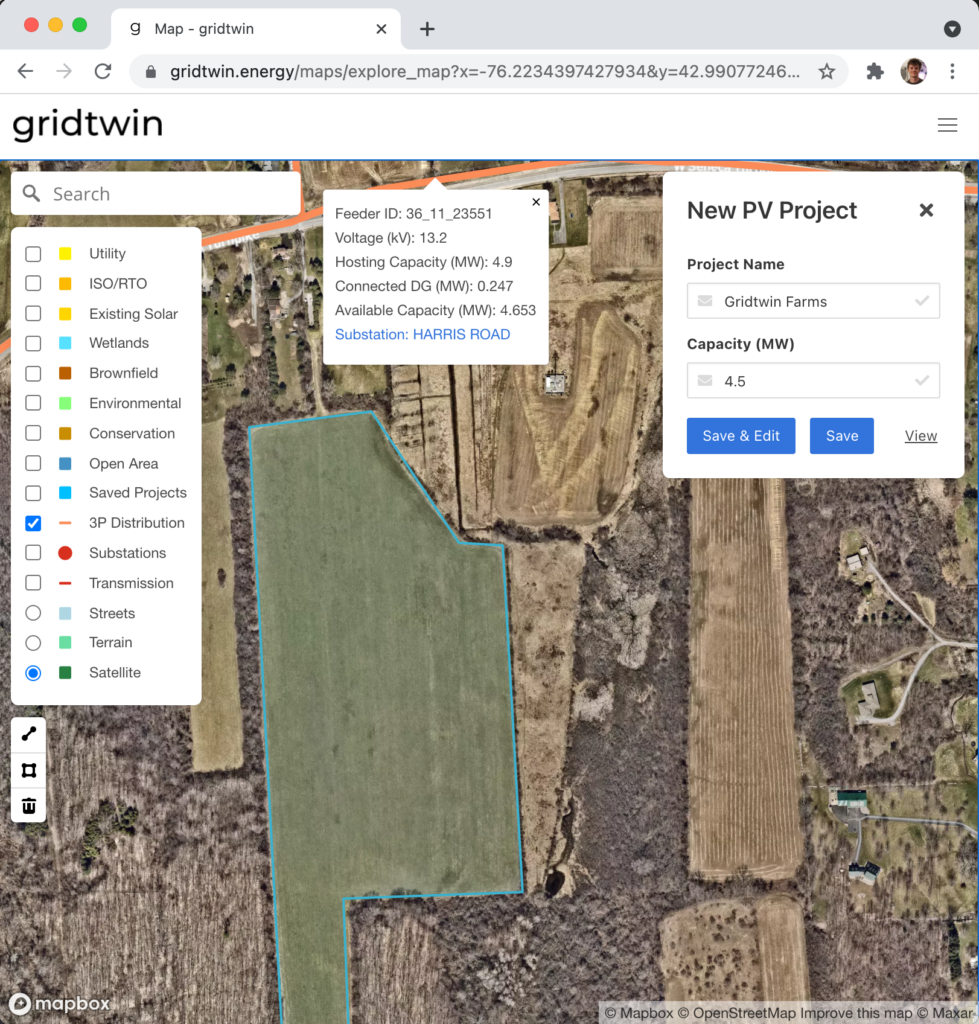 Screening for Interconnection
Find and receive an interconnection estimate in 5 minutes.
Step 1
---
Search for Sites
Use Gridtwin's database to find the perfect ground-mount solar project.
Step 2
---
Explore the Map
Examine projects on the map with every data layer you need.
Step 3
---
Save and Share
Save the site to your account to analyze or share with your team.
Step 4
---
Simulate Interconnection
Use Gridtwin's software to simulate and estimate interconnection cost.
About Gridtwin
Gridtwin is a SaaS business providing software tools to both energy developers and utilities to streamline the interconnection process.
Gridtwin was founded by researchers and graduates from the MIT Energy Initiative who were passionate about modernizing the electricity network and developing tools to facilitate that process.
Gridtwin is based in Cambridge, Massachusetts. For more information, email info@gridtwin.energy.